According to the latest news from VASEP about the exporting data record of Pangasius in Vietnam to the world, Our company - VN SEAFOOD is very honored to be in the top 15 Pangasius exporters to the UK in the first quarter of 2022.
The recent Russia - Ukraine conflict seems to be unrelated to the Vietnam - UK pangasius trade, but this may be opening up opportunities for Vietnamese pangasius enterprises to promote pangasius exports to the market. UK in the near future. As of the first half of March 2022, the total value of pangasius exports to the UK market reached US$9.5 million, down 9.3% over the same period last year. Previously, in 2021, the export value of pangasius to this market reached just over US$51 million, down 20.8% compared to 2020.
In 2021, there are nearly 60 pangasius enterprises participating in exporting pangasius to the UK market and in the first two months of this year, there are also nearly 20 enterprises actively promoting pangasius exports to this market. Until now, the UK has been considered as a potential export market for Vietnamese pangasius enterprises with a variety of products ranging from frozen to value added such as: frozen pangasius fillets, cut/cut pangasius pangasius. frozen pangasius, frozen breaded pangasius, frozen portioned pangasius, braised pangasius, frozen whole pangasius, frozen pangasius breaded pangasius, frozen pangasius sour soup, fish skin dried check…
Recently, in mid-March 2022, the RussianUkrainian conflict took place, the British Government announced a ban on the export of luxury goods to Russia and increased import tax up to 35% for hundreds of world exports. strength of Russia, including white fish products.
Before that, in 2020, the UK had to directly import up to 48 thousand tons of white fish from Russia, even the UK also imported 143 thousand tons of white fish from China, but originating from Russia. Another amount of British whitefish imported from Norway, Poland, and Germany also originates from Russia.
According to calculations, this sudden decrease in the amount of white fish in the UK can push the price of seafood ingredients in this market to increase by at least 20-30% compared to before, British importers are facing many difficulties. to find alternative product sources, minimizing damage to consumers.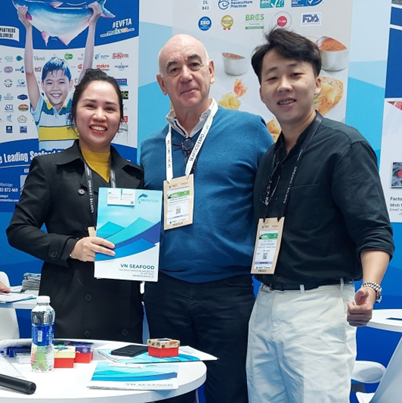 Source: https://www.vasep.com.vn/san-pham-xuat-khau/ca-tra/xuat-nhap-khau/anh-dang-khan-hiem-ca-thit-trang-co-hoi-vang-cho-ca-tra-viet-nam-24236.html